Reservations:
You may reserve any or all of our guest rooms by using our online reservation system. All reservations must go through this system. Clicking on the Check Availability button, located on every page of the website will bring you to this place.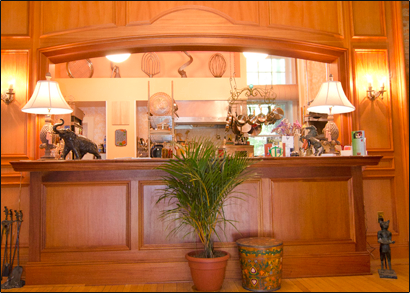 Check In/Check Out: Our check in time is between 4:30 and 6pm with check out time being 11am. If you need a different time to check in please let us know so we can work with you.
Children: Please inquire
Smoking: We are a smoke-free facility.
Pets: Please inquire before making any requests for a reservation. If approved, all dogs must be with their master at all times, never being left in the rooms alone, crated or not.
Service dogs are welcome.
Food & Drink: We have provided a refrigerator for our guests to put any food and drink that they may have with them, instead of bringing it to the guest room. We really do not want any food/beverages in the overnight rooms. We have plenty of beautiful, fun common areas in which to enjoy those goodies. The refrigerator is on the Main Level entrance at the top of the stairs that lead to the Lower Level. We will make exceptions for those with special health needs, such as diabetes. Just talk to us about it. Thank you for your understanding.
Gift Certificates: Available in any amount beginning at $25. If a balance remains we will extend a refund to the gift recipient upon request. There will not be any refunds for full unused gift certificates.
• Some restrictions may apply.
Cancellation Policy:
• 7 days or less if we are able to reserve your room and date(s) with someone else there will be a $20.00 charge.
• Less than 7 days if we do not rebook your room we will then issue you a gift certificate in the amount of your initial arrangement and add $20.00.
Directions: Our Inn is in the quaint village of Maiden Rock, Wisconsin, located just one block and a park away from the scenic Lake Pepin, 65 miles from the Twin Cities, a mere hour away from St. Paul. We are one block off of State Hwy 35 (Great River Road). Come into the center of the village and turn onto County Road S, drive one block inland (away from the river) and you have arrived, you can't miss it. A large red brick and limestone schoolhouse with a parking lot and a rock wall at the edge of the yard beckoning you to park and come in. Walk through the front door; our dog MoBedda will greet you with a huge bark and a happy tail. She is as sweet as can be.
How far are you from Maiden Rock Wisconsin?
St. Paul, MN………57 miles
Minneapolis, MN…64 miles
Rochester, MN……61 miles
Madison, WI….…..216 miles
Milwaukee, WI……283 miles
Door County, WI…317 miles
Chicago, IL………354 miles
Strasbourg, France…..approx. 4475 miles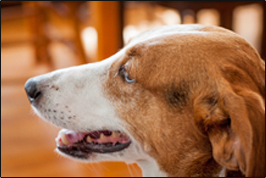 History: The current Maiden Rock Inn occupies the former Maiden Rock School. It is the third school building to have been built on the same site. The Village of Maiden Rock was incorporated in 1848 and a wooden school was built shortly thereafter. It was replaced with a stone school in 1880. That building came down and its stone was repurposed for the foundation of the current, much larger, schoolhouse. From 1938-1941 as a WPA project, the gym and the classroom space above it were added. The miracle of indoor plumbing also came to the school that year in 1906. The school offered 1st through 12th grade until the last graduating class of 1959. Thereafter, it was incorporated into the Ellsworth school system but continued to offer 1st through 8th grade, later reduced to 1st through 6th. The last classes were held in 1980, after which the Ellsworth school system returned the building to the Village of Maiden Rock. The village used it for a cooperative of art studios, the Pierce County Wellness Baby Clinic, and rentals to various businesses. Maintenance issues caught up with the building, especially leaky roofs, and the city fathers decided to take closed bids and sell the building to someone who might save the building from the wrecking ball. We, Gary and Jennifer Peterson discovered that the building was available in a two-liner ad in the Industrial-Commercial Real Estate for Sale column in a Twin Cities Sunday paper. Being the highest bidder at the closed bid auction in February, 1995, we took possession in March of that year. The building offered solid structure, good windows, hardwood floors and 12 foot ceilings. All it needed was new roofs, new plumbing, and new wiring, insulation, new windows and a lot of embellishment, not to mention heating and cooling, and a whole lot of vision, love & determination. Special thanks to Wayne Larson, Kevin O Keefe, John May, and Anne Ramseth. They were the most help in bringing the building to a new level of decorum and comfort. Come see for yourself!

Innkeepers: Gary and Jennifer Peterson are highly creative and committed individuals that took on the project of creating new spaces and the renovation of a very tired and worn out 1906 masonry schoolhouse. Together they have turned this 16,000 sq. ft. facility into a unique and splendid Bed & Breakfast/Event Center. Gary has been a master Stairbuilder for 35 plus years and has had a lifetime of working with wood. His work in this building gives you the sense that it has always been here. He is responsible for milling miles of millwork as well as overseeing the total installation of this incredible mathematical puzzle all made from scratch using wood from auctions, salvage yards and cutoffs for a huge portion of the project. Likewise, Jennifer's part of designing the spaces that Gary built, and then following through with the finishing techniques and decor, has been a very challenging and rewarding art project. Together they have developed their home to share with the world; they have made room for people. If you would like to read what guests have said about their experience at the Maiden Rock Inn click here: Reviews