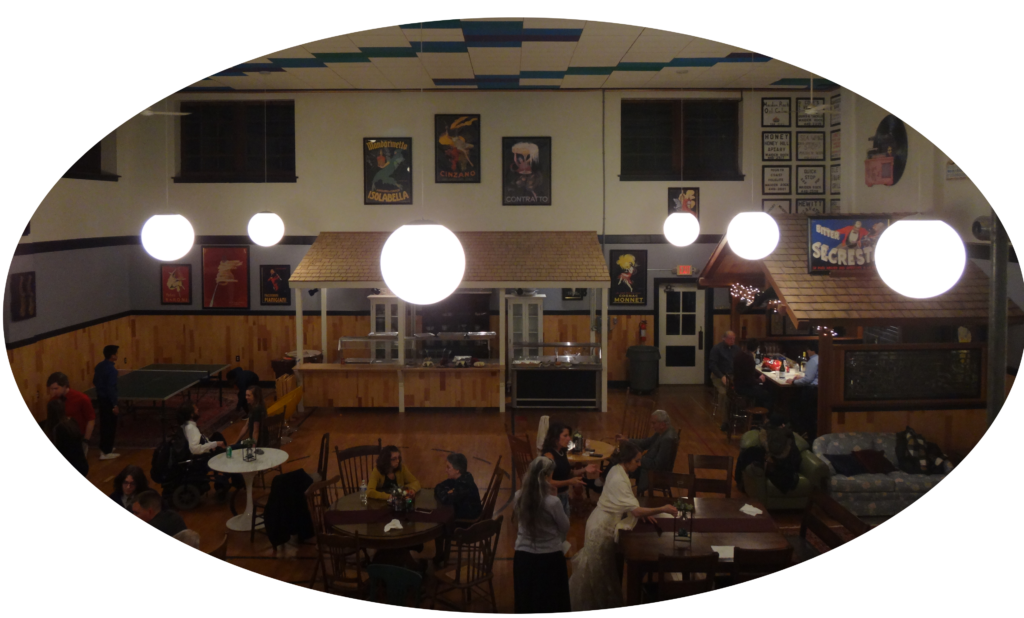 You don't have to get married in a barn! A new wedding venue is available near the Twin Cities Metro area in the Village of Maiden Rock, Wisconsin. School is in session for your next reception at Bugdahl Hall, just 1.5 hours east of Minneapolis.
The historic Maiden Rock schoolhouse is ready to host your wedding or special event in a charmingly revamped classic school gym, minutes from beautiful Lake Pepin in Wisconsin. The vintage basketball floor and sky-high ceilings will transport you and your wedding guests to a beautiful and unique dimension. Master woodworker Gary Peterson's handiwork and artist Jennifer Peterson's finishing touches provide a marriage of styles that will suit any event. Retro European gastronomy, hand-painted industrial chic, American eclectic and local Pepin area history all influence the colorful, yet subtle, backdrop to your union.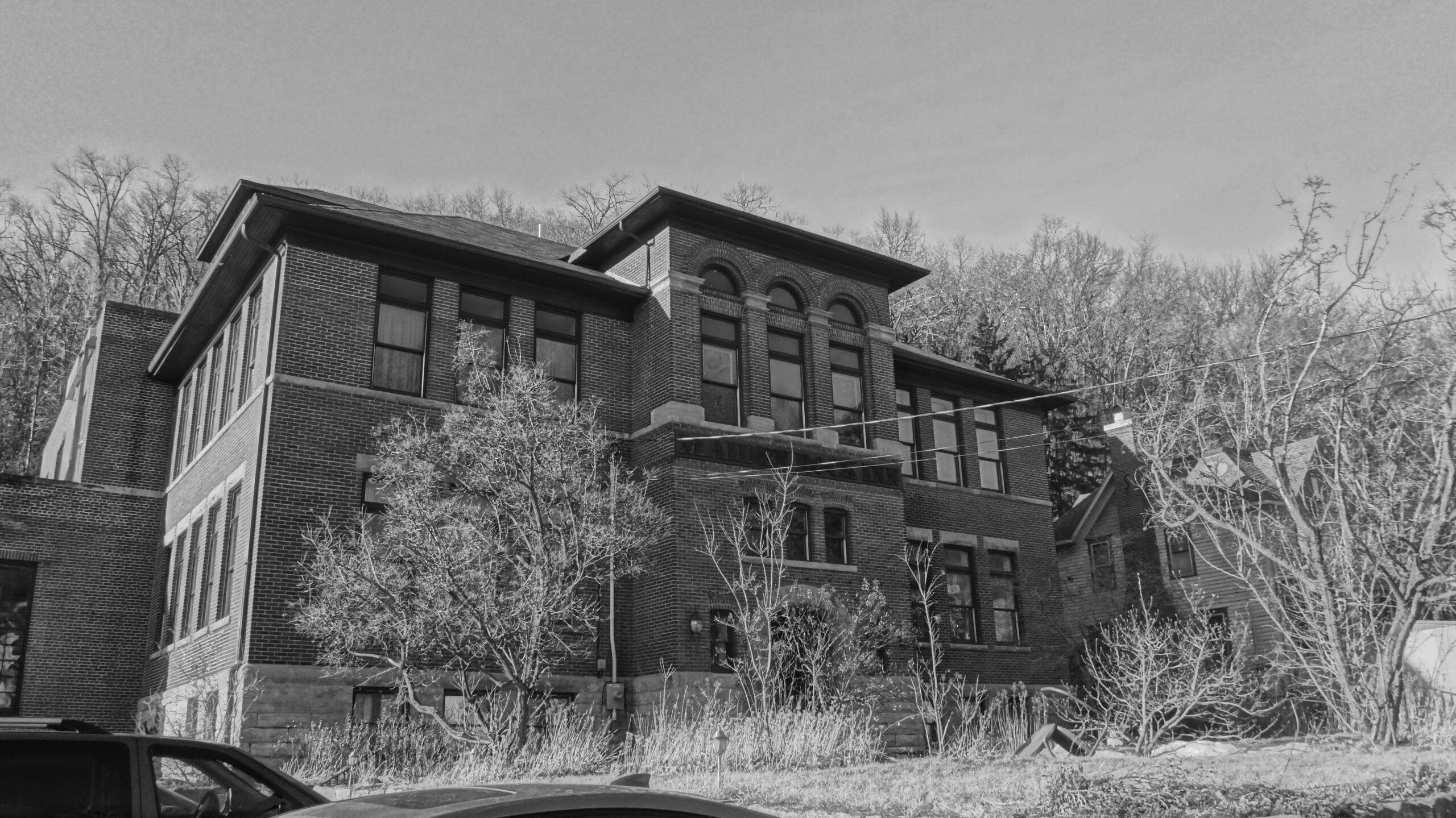 New event center and wedding venue by the proprietors of the Maiden Rock Inn:
Table seating for 70 (100 for standing receptions and lounge seating)
Bar area with sink and refrigeration
Buffet line with serving pans
Extra high ceilings
Lounge and table seating configurations
All amenities accessible on ground level
Responsive climate control – heat, air conditioning and ceiling fans
Dinnerware rental available – please enquire
2 accessible indoor restrooms
Make your wedding or group event as elegant or casual as you like. At Bugdahl Hall, you are in charge of your big day. We don't require specific caterers and don't charge cork fees. The basic venue rental is $3,500. You are free to work with your own vendors, but we encourage you to check out some of the additional options we offer here – more to come!
---
Wedding Photoshoot Access to the Maiden Rock Inn
Pastry Chef 
Dining Add-Ons
All Access Weekend Rental